ISBHF 2017 AGM Summary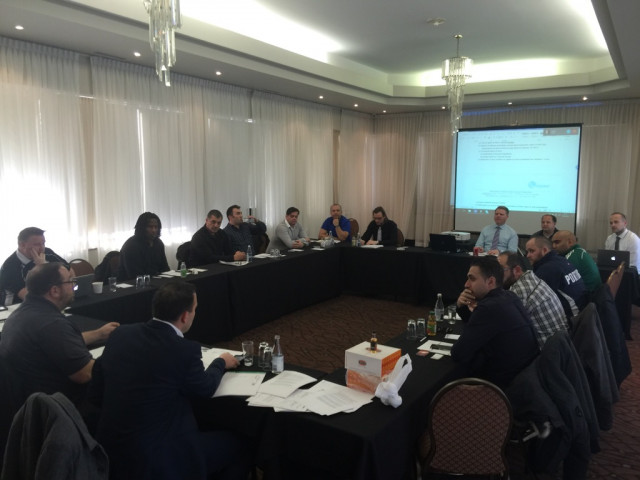 Wednesday February 22, 2017
Last weekend, Montreal hosted the ISBHF AGM (International Street and Ball Hockey Federation)
Here are some key highlights:

1_ The most ever ISBHF Attendees – 24! And 5 more by Skype.

2_ The filling of two key Committees: our 'new look' Technical Committee and Sport Accord Committee.

3_ The creation of new ISBHF Championships at the World Junior Level and a NEW '3 on 3' Tournament that will be held in Canada in 2018 to inspire new and experienced ball hockey players!

4_ The awarding of all 2018 Championship events!
5 on 5 Championships
- U18-U20 World Junior Championships – Canada
- U16 Continental Euro Championships – Czech Republic
- U16 Continental North American Championships – Canada / USA
- World Masters – United States
- Asian Cup – Hong Kong

3 on 3 Championships
- Euro Open Invitational - Slovakia
- North American Open Invitational - Canada


5_ A key presentation on the ISBHF Marketing Strategy for 2017 & beyond.

6_ 2016 International Awards

- International player of the year – Co Winners : Martel Czibik (U20- SLO) and Nathan Yetman (U20-CAN)
- International/National Development Award – Gabi Missakian, Armenia
- Robert Mueller Memorial Award – Steve Posavec, Canada

7_ And by the far the most symbolic:

The first ever African nation accepted to the family: Cameroon!
'The representative of Ball Hockey in Africa' Mr. Jean Serge presented and was accepted to the ISBHF family. Congratulations!


A full summary of the ISBHF AGM will be in the ISBHF Newsletter for March!
Did you like this article? Share it!
x
Term of use Shark Media & Sport
The content of this site is private and purely informative. The rights of a visitor to this site cannot, therefore, be derived from the content of this website. This website is operated by and was created by SHARK MEDIA & SPORT. The data contained within this website are the intellectual property of and are copyright-protected. The data herein cannot be copied or reproduced without the prior consent of or SHARK MEDIA & SPORT, other than in contexts requiring on-line searches. However, you may print out entire pages of this site for personal use. For further information about the use of this site, please communicate with SHARK MEDIA & SPORT.