3 Quebecers announced on Men's Masters Team Canada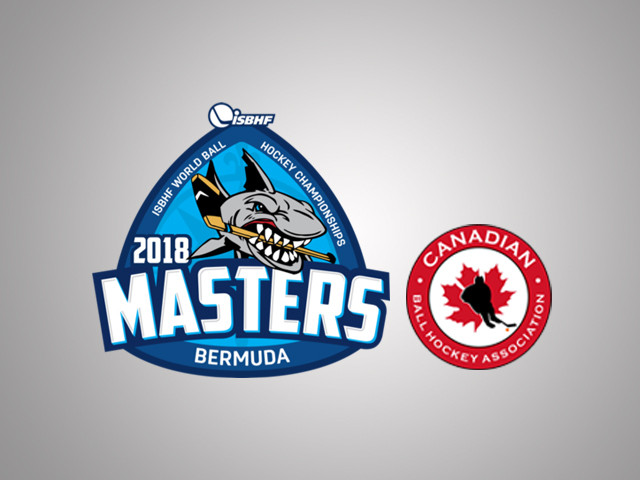 Tuesday March 6, 2018
It's an honour for the CBHA to announce the Men's Masters Team Canada's 23 man roster for the World Championship in Hamilton, Bermuda...
The past experiences at the Worlds in Tampa Bay in 2014, in Banff in 2016 and at the Nationals in Ottawa in 2015 and in Saint John, New Brunswick in 2017 guided us to select our roster. Every team that competed this past August in Saint John will be represented in Bermuda. The great competition at nationals permitted us to form Masters Team Canada. Selecting the roster is always very difficult because there are so many 40+ fantastic players in the country. We selected a team that will be talented and strong at every position. Forwards, defensemen and the goaltenders will give everything they got to compete for the coveted gold medal.
General Manager Francois Chalut " I would like to congratulate all the players that were considered to make this team but especially these twenty-three outstanding athletes on their selection on Masters Team Canada 2018."
We lost something in Banff that belonged to us since 2014 in Tampa Bay and the quest to regain it in Bermuda has already started.
The tournament will take place September 26-30, 2018.
Goaltenders:
Chevy Platt, Oshawa, Ontario
Daniel Medeiros, Toronto, Ontario
Claude Fortin, Montreal, Quebec
Defense:
Chris Sirovyak, Vancouver, British Columbia
Mike Woychyshyn, Calgary, Alberta
François Jobin, Varennes, Quebec
John Jarvis, Grand Bay-Westfield, New Brunswick
Trent Gaudon, Palgrave, Ontario
Chris Manos, Richmond Hill, Ontario
James Mentis, Brampton, Ontario
Forwards:
Peter Cabral, Mount Pearl, Newfoundland
Terry Ryan, Mount Pearl, Newfoundland
Jeremy Bishop, Corner Brook, Newfoundland
Sandro Morello, Pointe-Claire, Quebec
Jason Cormier, Edmonton, Alberta
Dan MacKinnon, Calgary, Alberta
Dallas Merkler, Edmonton, Alberta
Jason Toth, Ajax, Ontario
Phil Colella, New Tecumseth, Ontario
Mike Porter, Oakville, Ontario
Jamie Tobin, Cape Broyle, Newfoundland
Claude Turmelle, Ottawa, Ontario
Jason Prévost, Ottawa, Ontario
General Manager:
François Chalut
Did you like this article? Share it!
x
Term of use Shark Media & Sport
The content of this site is private and purely informative. The rights of a visitor to this site cannot, therefore, be derived from the content of this website. This website is operated by and was created by SHARK MEDIA & SPORT. The data contained within this website are the intellectual property of and are copyright-protected. The data herein cannot be copied or reproduced without the prior consent of or SHARK MEDIA & SPORT, other than in contexts requiring on-line searches. However, you may print out entire pages of this site for personal use. For further information about the use of this site, please communicate with SHARK MEDIA & SPORT.